Making Recovery Real Partnership
What is the Making Recover Real Partnership and why was it established?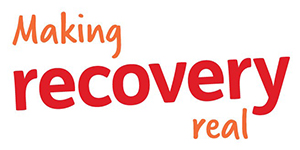 Translating the Moray Mental Health and Wellbeing strategy (Good Mental Health for all in Moray 2016 - 2026) into action, the Making Recovery Real Partnership is designed to be a meaningful and mutual balance of lived experience and professional expertise.
The group was established in 2014/15 to co-produce the Moray Mental Health and Wellbeing strategy (Good Mental Health for all in Moray 2016 – 2026: Download Document) into action. In 2018 the Making Recovery Real Partnership and the Mental Health and Wellbeing Leadership Group made the decision to merge in recognition of the extent to which the MRRP was driving delivery of the strategy.
You can read more about how the partnership is run and it's values in the Terms of Reference. Download Document.
Who are the partners?
Current active partners include:
MRR events and opportunities:
Check back soon for event info or sign up to the newsletter for the latest events as soon as they are published.
How can I get involved or find out more information?
Newsletter: All MRR partnership news is shared through the Moray Wellbeing hub newsletter. You can sign up to this here.

The partners welcome new members who wish to sign up.

Email the partnership with any enquiries at MRRPartnership@moraywellbeinghub.org.uk
How can I help to 'Make Recovery Real in Moray' ?
Join Moray's Social Movement for Change – Become a Champion: Sign up online with Moray Wellbeing Hub. Commitment to values not time. Support to deliver within existing roles or create new ones. All ages welcome. Regular opportunities and support.
Health & Social Care Moray: Opportunities to share your experiences, views and ideas on current and future health and social care services. Make your voice count by emailing involvement@moray.gov.uk

tsiMORAY membership: Helping to grow and develop volunteering, community groups, charities, voluntary organisations and social enterprises across Moray. We help the groups and individuals we work with take part in local planning and decision-making processes that affect them. There are forums open to new members with regular meetings and emailed updates, including the Health and Wellbeing Third and the Children and Young People's Forum.
Creating change need not be a massive commitment, we can all make a difference with these small steps & top tips!
| | |
| --- | --- |
| Connectedness | Include others as partners in your ideas, projects or service. Recognise the extra time as well as extra benefits to true coproduction. |
| Hope & optimism | Help celebrate what is happening already - share events, ideas and resources through word of mouth, flyers or online. |
| Identity | Consider your own mental health, visibly live CHIME, be authentic with others by asking for support. |
| Meaning | Get involved making change that matters to you. Be proactive in campaigns, join a local forum, become a Champion (ideas overleaf). |
| Empowerment | Learn more about what works and is available for good mental health. Attend training and personal development to improve your skills. |