Fochabers Medical Practice, in partnership with tsiMORAY, HSCM and the Moray Wellbeing Hub, are having an information session on Saturday 16th June, 10am-12noon to be held at the Fochabers Public Institute.  The Fochabers Medical Practice Team will be on hand to answer questions about the changes in medical care and the practice.
The Hub will be providing a pop-up café with cakes and beverages – so if you are a Champion and would like to help with cake making or on the day do get in touch!
A whole host of other organisations will also be there with information to share in a market place of information stalls.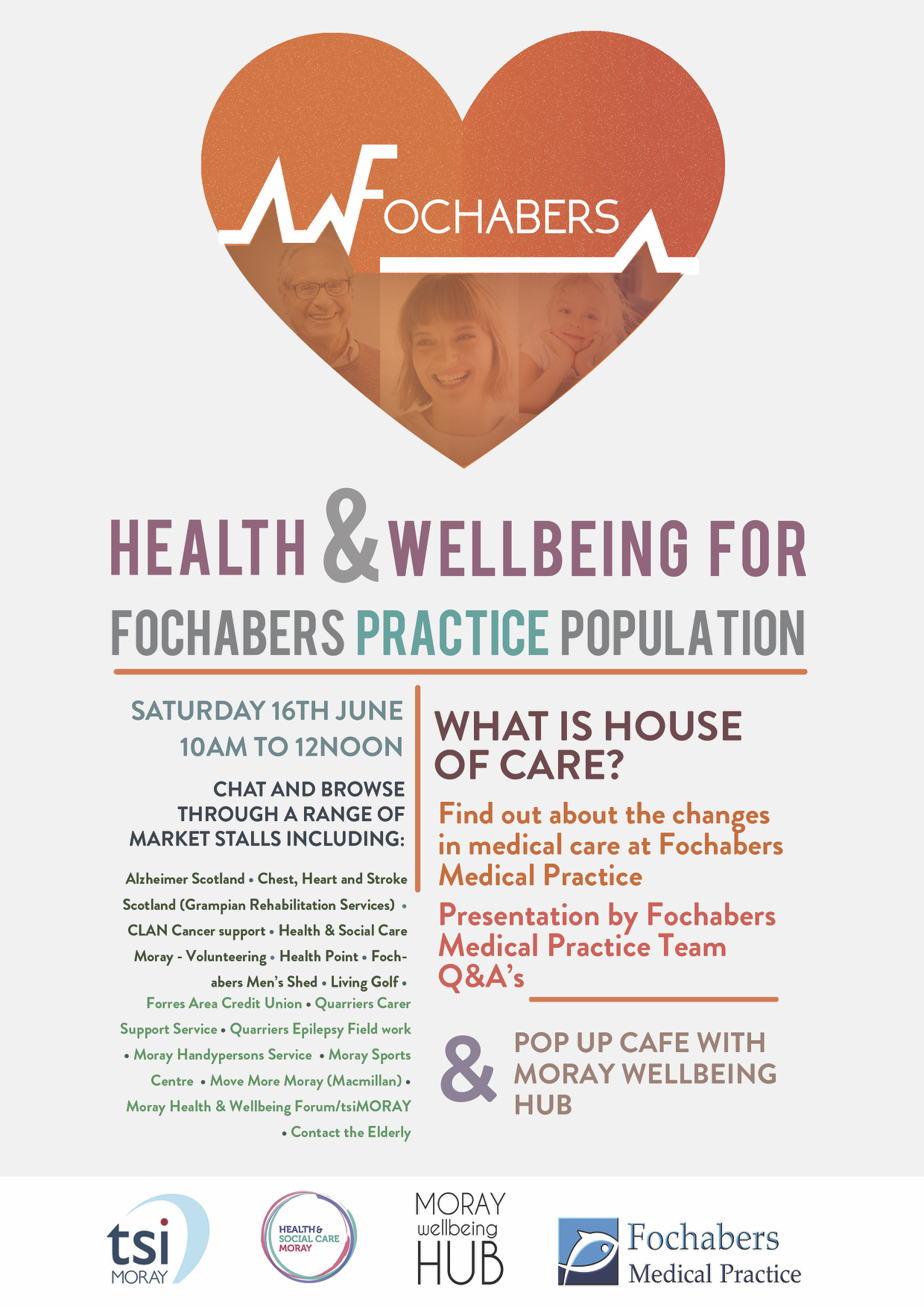 Download the poster: Focahbers Health and Wellbeing Poster