For the second year running, we are delighted to be working in partnership with @MorayPathways as part of the MERI scheme, to recruit two Communications and Outreach Admin Supports.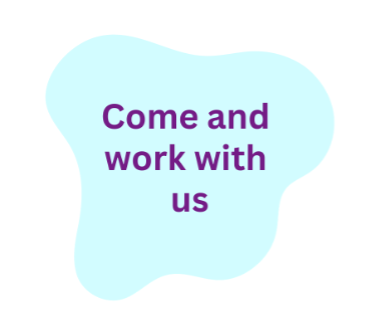 Please read below for full role details, and if interested, send your CV and covering letter to hello@moraywellbeinghub.org.uk
Please note: All potential MERI placements must be currently unemployed and must fit one or more of the following criteria.
Long-Term Unemployed
Physical Health Condition / Disability
Mental Health Condition
Parent or Lone Parent with children experiencing poverty
Care Experienced young person (15-26 years)
Minority Group
Veteran
Role Description: Communications and Outreach Admin Supports
This role will support the co-ordination team with event planning and supporting the facilitator at outreach events. This role will also support with communications both internal and external to meet the objectives and delivery of projects. You will work closely with the Volunteer Coordinators, administration and operations teams, to increase our network, connecting partners and supporting community members.
Responsibilities and Duties 
Support communications, record keeping and maintaining resources to deliver project objectives.
Perform administration tasks such as answering phone calls, taking notes, scheduling meetings, emailing, social media updates, maintaining calendars, writing web copy, online booking management for courses, maintaining record keeping, hosting CHIME in or days working and not at events.
offer signposting advice and information to via face-to-face in localities, telephone and email contact
provide timesheets, quotes and work to agreed timescales
maintain databases and undertake any other administrative duties linked to monitoring
visible as a peer and Champion of Moray Wellbeing Hub, modeling recovery values
have good awareness of the social movement and enterprise activity and current projects
attend and complete appropriate training, supervision and mentoring.
support community events, promotional and communications activities and creative delivery
Essential Skills/Experience/Qualifications
a Champion of the social movement
proven organisational, administrative and IT experience and skills
good communication and interpersonal skills
passion for peer-led social change and community empowerment
the ability to deal with information in a confidential manner and respond with sensitivity
a flexible and non-judgemental approach to people and work.
peer qualifications and experience: e.g. Peer 2 Peer, WRAP or PDA in peer support. (either hold this prior to appointment or work toward gaining Peer 2 Peer pass within probationary period)
Desirable
good knowledge of Moray wide services and supports for wellbeing
experience of Ticket Tailor, Mailchimp, WordPress, and social media platforms
qualifications in business administration and experience as a personal assistant
creative and research experience and skills
willing to travel and work unsocial hours.
experience in working with community members of diverse experiences and challenges
Number of Hours per week
21 or 30
Working Pattern
To be agreed with the successful applicant
Hourly Rate of Pay
£10.90