Are you passionate about mental health and dedicated to making a positive impact? If you believe that everyone deserves to lead a mentally wealthy life, we have an incredible opportunity for you to be part of the leadership of our growing social enterprise and social movement.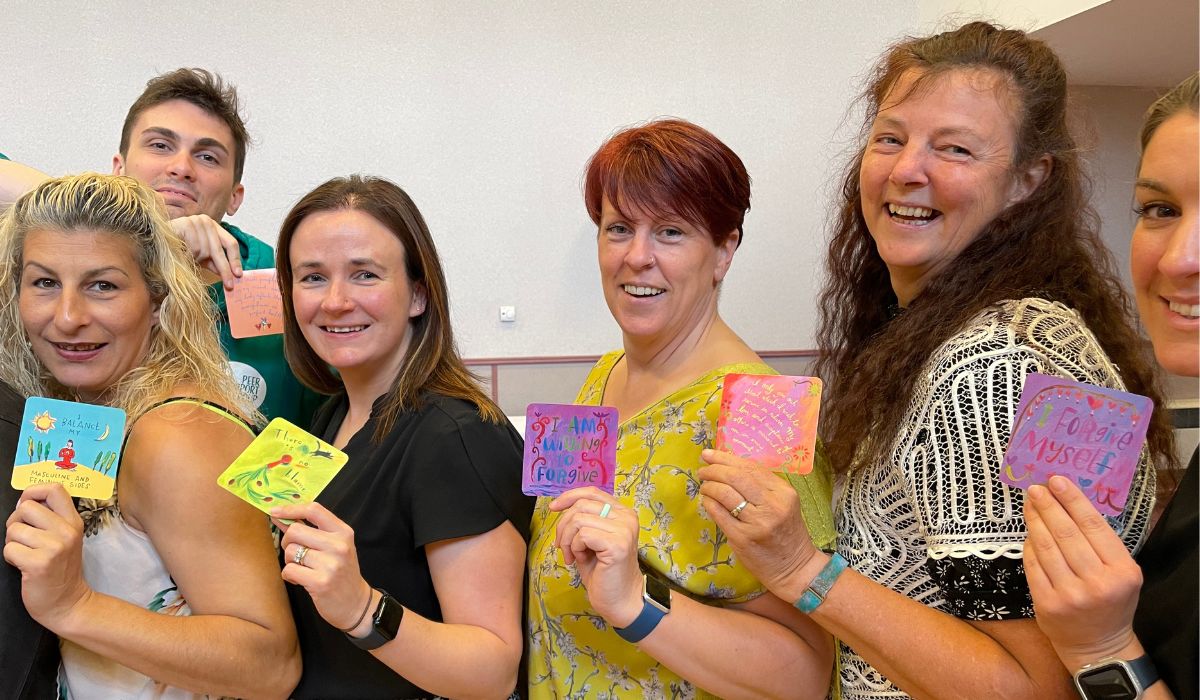 About Moray Wellbeing Hub: 
The Moray Wellbeing Hub CIC is a dynamic and innovative organisation that is committed to empowering mental wellbeing in Moray and beyond. Our USP is that we are peer-led, everyone at all levels of the organization is empowered to use not only their professional skills but to harness the learning they hold as humans navigating life's challenges. We believe that mental health is a fundamental human right, and we are on a mission to ensure that every individual in Moray can access the resources and support they need to thrive. We do this through a strong value set based on mutual peer support, delivering partnership activities such as training, awareness raising, supporting groups and individuals, as well as through setting up physical and virtual 'safe' spaces where people can share support and signposting.  
Position: Non-Executive Director 
As a key figure in our organization, you will play a vital role in steering our vision and strategy to achieve our goals of mental wealth for all in Moray. Your leadership will inspire a team of dedicated individuals, and your commitment will be crucial to driving lasting change within the community. This team aims to be greater than the sum of its parts, representing a diverse range of life experiences, interests, neurodiversity and core skills. Recruitment will be from the existing Moray Wellbeing Hub Champions pool and advertised widely to encourage new Champions to join and consider the role. We will also consider specialists from outside of Moray who hold our values and can bring focus around business management and finance in particular. 
Responsibilities: 
Strategic Vision: Working collaboratively with our Board of Directors and team members, particularly the Social Movement and Enterprise Lead, you will help oversee the execution of our new 5-year strategy. Your innovative ideas and thoughtful insights will help define the path towards a mentally wealthier Moray. 
Visible Leadership: As both a professional, and peer of life challenges, provide support and mentoring to the team as needed, being available as needed for business-critical issues is essential, along with a minimum commitment of attending Director's meetings which meet online twice a month, with an in-person meeting every 6 weeks (where geographically possible).  
Governance & Financial Oversight: While candidates from diverse backgrounds are encouraged to apply, finance and business knowledge and experience will be a valuable asset. You will be collaborating on strategic finance and reviewing periodical accounts, funding approach, resource allocation, and ensuring financial sustainability and legal compliance for our social enterprise. 
Community Engagement: Be a visible Champion and foster strong relationships with local partners, community organizations, and stakeholders to amplify our impact and promote a collective approach to mental health and well-being. Training is provided to support your development of peer skills.  
Advocacy and Awareness: Represent Moray Wellbeing Hub in various forums, advocate for mental health awareness, and engage with media and public events to highlight our mission. 
Qualifications: 
Peer 2 Peer training:

You will

be required to either already hold a pass in this MWH course that enables use of peer-support values, or be willing to undertake one within the first 6 months of your appointment.

 

 

A deep passion for mental health and a genuine commitment to improving the well-being of the Moray community.

 

Exceptional leadership skills, with a proven track record of managing teams and driving impactful initiatives.

 

Excellent communication and interpersonal abilities to build strong relationships with stakeholders and community partners.

 
A strategic mindset with the ability to translate vision into action and navigate challenges with resilience.

 

Knowledge of finance and budget management (desirable but not mandatory).

 
Join Our Movement: 
At Moray Wellbeing Hub, we offer an exceptional opportunity to contribute your expertise and make a profound difference in the lives of individuals throughout the Moray region. You will be part of a close-knit team of passionate individuals who share the same vision of creating a mentally wealthy society. 
As this is a voluntary position, your dedication will play a vital role in driving our mission forward. We are committed to supporting you in this meaningful endeavor and providing you with a rewarding and fulfilling experience. 
To apply, please submit your CV and a completed application form detailing your commitment to mental well-being and how your skills and experiences align with our goals to millie@moraywellbeinghub.org.uk, entitled Director Recruitment. Please feel free to use this email for any quesitons you might have pertaining to this recruitment as well.  
Note: Moray Wellbeing Hub is an equal opportunity organization and encourages applications from all backgrounds.