Be part of creating a Moray Peer Support Collective!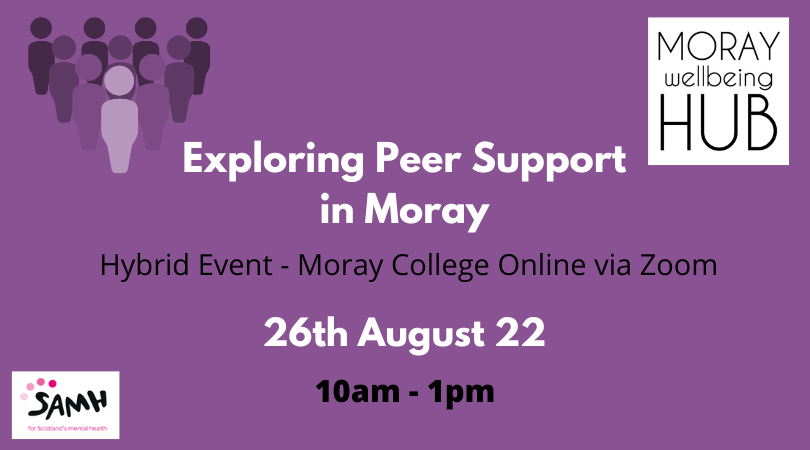 Do you use your personal life experiences in supporting another person?  Are you providing support to another person by drawing on your own lived experience of the same thing? Perhaps you run a support group, provide one to one support, or offer peer-support in another way.

If so, Moray Wellbeing Hub, SAMH and the Scottish Recovery Network would like to invite you to participate in a series of events exploring the topic of peer support in Moray.

This is the second of our four events in this project. We are excited to move to in-person meet ups, whilst also including those unable to make it by having an online option. For those able to join us we have extended the time to create a space for social connection – bring your lunch if you wish!

Hybrid event – choose to attend in-person or online.
In-person at Moray College Community Hub from 10am-1pm or online via Zoom from 10am-12noon, Friday 26th August
For more information and to join the guestlist, visit the website here