SRN Peer Chat with guest Callum Ross, a Habitus Collective partner and International Peer Leadership facilitator.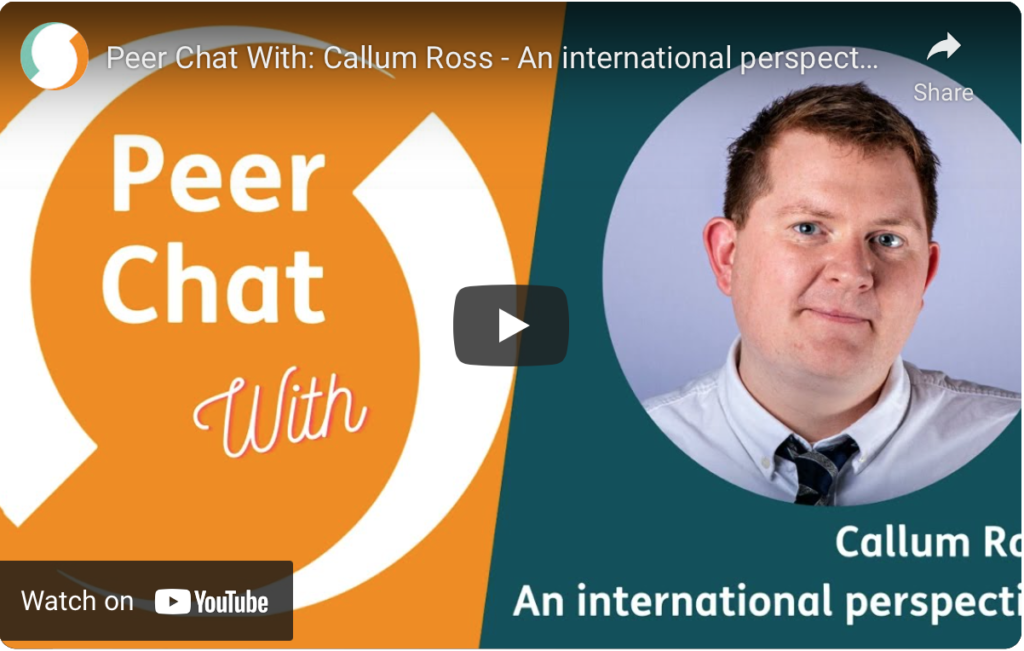 The Peer Chat podcast brings you insights from people using their lived experience to support others and develop peer support approaches.
In conversation with Scottish Recovery Network's Lesley Smith, our guest for episode three is Callum Ross. Tune in as they explore the peer support movement as a broad tent with shared core values.
Find out why Callum is so passionate about peer support and discover why he advocates for a strong foundation for developing approaches and peer leadership opportunities.
"So they start to kind of interpret peer support in a very different type of way. Especially if we have this kind of sprinkling approach of peer supporters across everywhere you know – one here,  two here, another one here, quite quickly we can start to kind of drift away from the all the things we just said earlier today with our activities around what makes peer support unique." Callum Ross, Habitus Collective