Citizen Network News, Kukunori and PFG Doncaster will be running a Peer Support event on Thursday 12th May.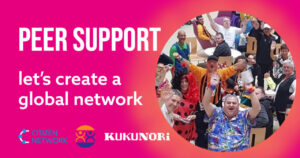 This is an exciting opportunity for the members of Citizen Network to create a peer support network dedicated to learning, sharing and inspiring action around the world. We're all potential peer supporters; your focus might be on mental health, conservation or social justice but every experience will be relevant. Let's see what we can achieve together.
MWH hopes to attend and welcomes any Moray peer-supporters to come along too. You can join online and in person.