Keith Connects 21: Supporting peer-led change with children, young people and families, is a new project that will run until the end of April supported by Edintore Wind Farm Community Benefit Fund.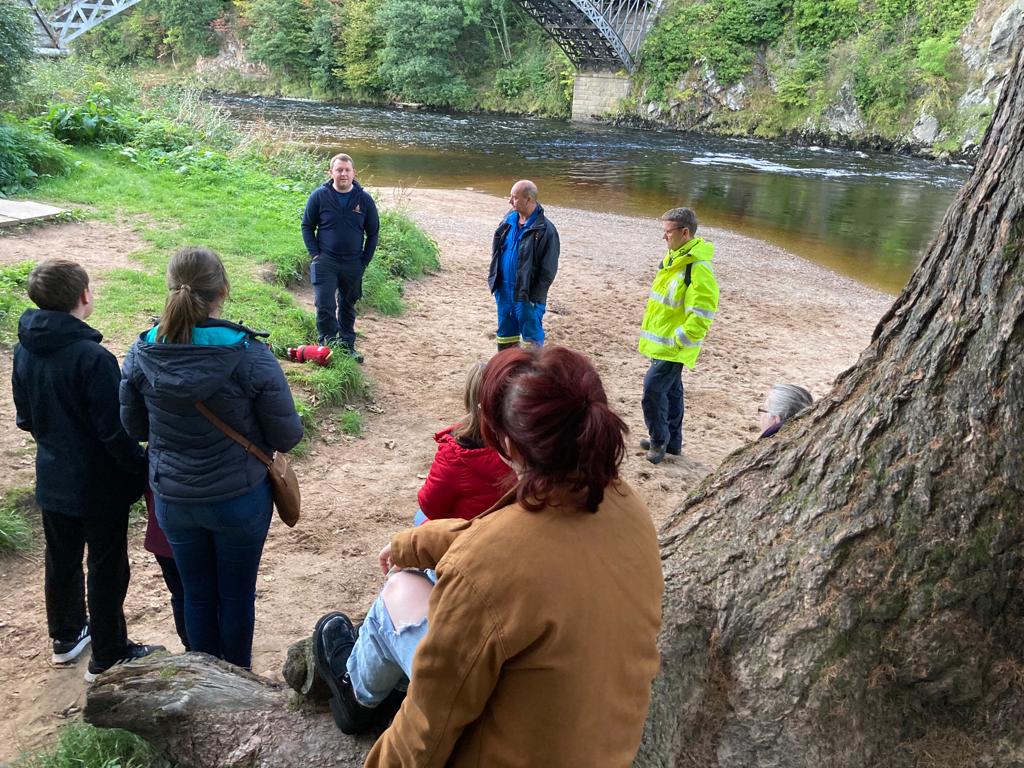 Culminating in a community event in the spring, the project sees activities such as family walks to support parents to connect (now booking HERE) and young people wellbeing sessions. It builds on the great connections of previous projects in the last 6 months and the ongoing success of a project with Speyside Highschool that focuses in the same areas. Two precursor projects that have supported this new Keith focus have short videos to enjoy.
Keith Peers 21 Project* with wild swimming and parent walks completed August 2021
Young Champions Leadership Project**, completed November and had young leaders training their peers in mental health first aid skills
My Big Life course delivery where young people engaged in-person in a CBT course and were supported by their parents over 5-week sessions.
Despite the challenges of changes in COVID guidance during delivery, a wide range of activities were delivered directly in-person, with new friendships and peer-support emerging from the connections made by participants. All this is hoped to be continued in this new project for the Keith area.
One parent who took part said "It was really therapeutic to talk to other parents who fully understood the challenges in getting the right support and understanding for their child/young person for their additional support needs and their mental health"
The success of previous projects now means that the parents and partners involved in Keith are keen to widen what has been started. The new funding will help resource parents and young people as emerging community leads for partnership working, with key partners to include Moray Council, Developing Young Workforce, Keith Grammar, and the Loft project.
Jean Pryde, Project Leader and Volunteer Coordinator at Moray Wellbeing Hub said "This project has been invaluable to those within the Keith area. Now we've more funding, we hope to build on the great work already completed, and to support the mental health of more children, young people and their families during these continued challenging times"
*Keith Peers 21 project: supported by Hill of Towie Wind Farm (TRIG Covid Relief Fund) with funding totalling £6,000, focussed on improving wellbeing within Keith and the surrounding area. The project aimed to work with partners such as Moray Council and was a parallel project to an ongoing Dorenell Community Benefit funds focused on the Speyside area
**Young Champions project: Supported by MFR Cash For Kids.