#andshecycles is a national campaign aiming to address the barriers faced by teenage girls and young women when cycling.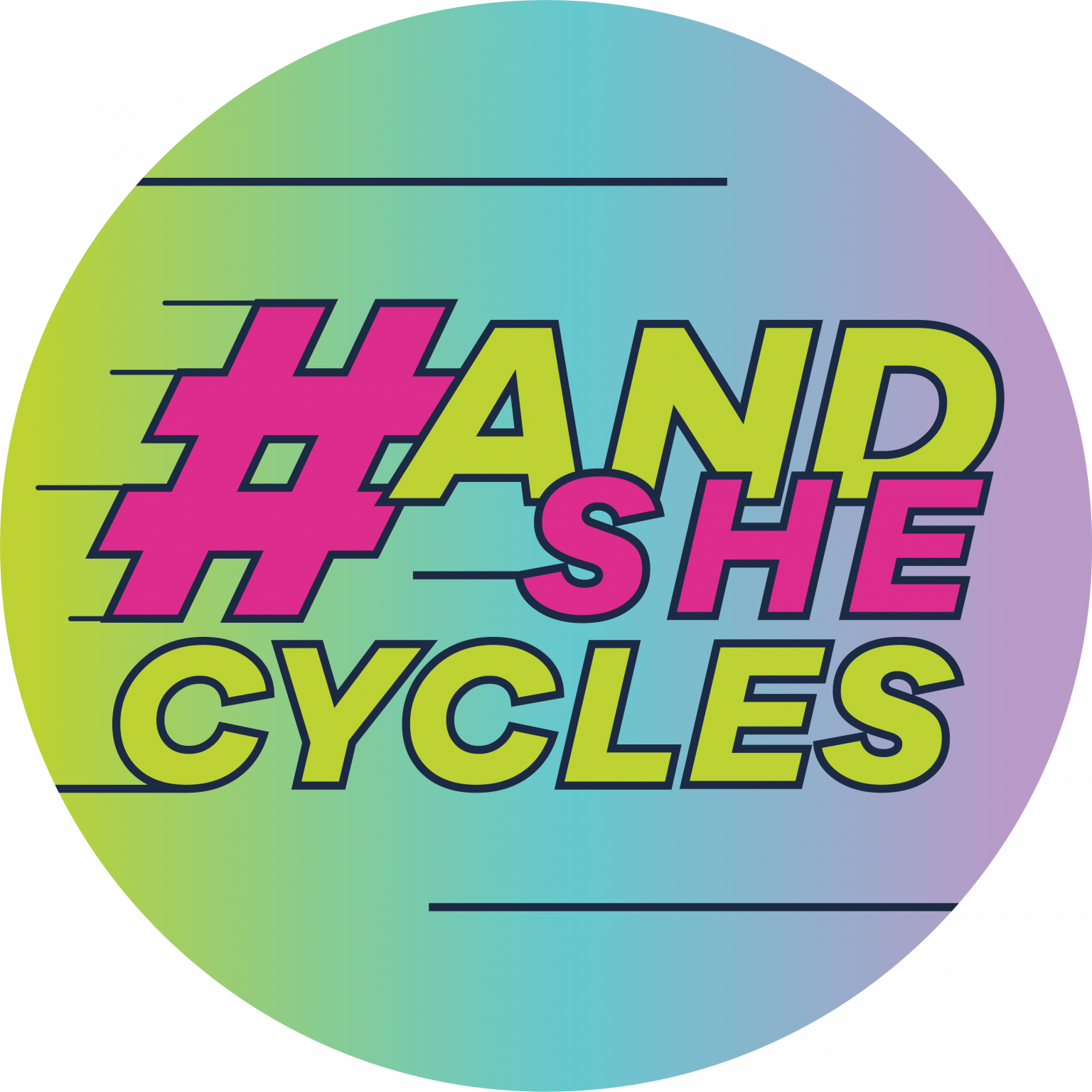 The campaign is inspired by and is working in collaboration with the Green schools Ireland campaign of the same name.
The campaign has been co-developed by a group of young women (age 13-18) across Scotland from 14 different schools, youth groups and colleges. Through a series of interactive workshops these young people identified the main barriers preventing them from choosing to cycle and developed action plans which aimed to address these barriers
Funding and support was provided by Sustrans IBike to bring some of the girls action plans to life and resulted in the purchase of bikes and lockers, led ride (girls only) groups and training/confidence sessions.
These initial campaign working groups also helped to shape the development of our #andshecycles campaign video, tiktok and Instagram pages. The social media accounts will be managed by the young women ambassadors themselves and will encourage discussion, encouragement and information sharing.
We have support, advice, equipment and funding available for groups of young women such as guide groups, school groups and youth groups to be able to develop and implement the ideas of their action plans. Up to £2000 per group could be available to help purchase things such as bikes, lockers, training or helmets.
To apply for the #andshecycles fund please send your completed action plan (page 9-10 of the #andshecycles workshop guide document) to andshecycles@sustrans.org.uk and someone will be in touch to discuss further your application