SAMH release new suicide prevention training dates that will be delivered throughout December 2021.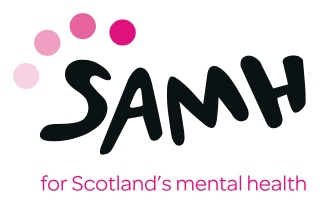 Each training is 2 hours, will be delivered online via MS Teams and is entirely free of charge! Individual staff members or volunteers can book themselves a space on Eventbrite by following the relevant link below.
These are mixed North East trainings, meaning it is open to individuals working across Aberdeen City, Aberdeenshire or Moray. Bookings open today, Monday 22nd November, from 9am. Spaces are limited to 15 attendees per session and these tend to book up very quickly, so early booking is recommended.
We kindly ask that if you book yourself a space and later learn that you cannot attend the training, you please either cancel your space via Eventbrite or email us to inform us of your need to cancel.
Below you will find a selection of new training dates for our Introduction to Suicide Prevention (ISP) training and Introduction to Youth Suicide Prevention (IYSP) training.