New ALLIANCE report brings together an analysis of the views of people living with chronic pain across Scotland.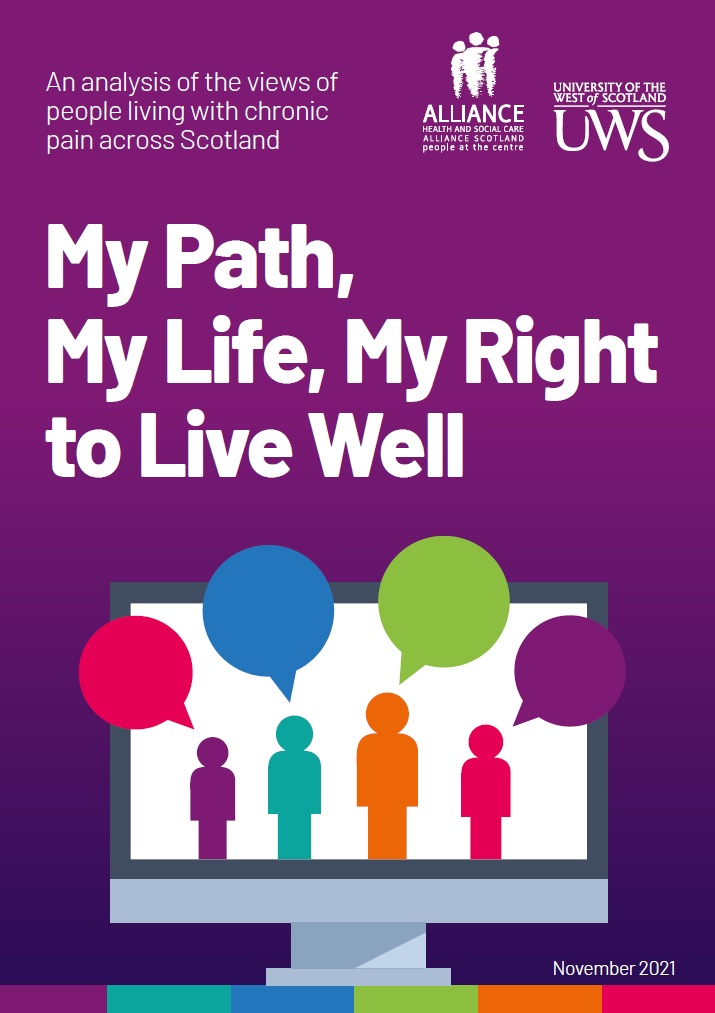 The ALLIANCE is pleased to publish the results of our chronic pain survey, conducted with almost 500 people across Scotland during September 2021.
It is clear from the results of this survey that chronic pain has a huge impact on the lives of those who experience it, that access to services and support makes a difference to living with chronic pain in a manageable way and that information particularly around waiting times in local areas is important to people in understanding how to plan and manage their lives.
The survey also shows that many people with chronic pain also live with other physical conditions and also experience mental ill health. Service planning needs to take into consideration a holistic approach which meets individual needs. For many of those who responded, chronic pain is something that they have lived with for years and therefore a planned programmed approach which addresses individual needs is paramount.
ALLIANCE Director, Irene Oldfather commented:
"We are very grateful to those many people across Scotland who supported this important piece of work by telling us how pain impacts on daily lives. We look forward to this work informing the Scottish Government Chronic Pain Framework to be published later this year and other future policy development. It is vital that the voices of those who live with chronic pain can be at the heart of service design"
This full survey report captures what we heard from those who responded to the survey.