EVENT: AMP:Music Online Sessions
Creating Work & Working Creatively from AMP:Music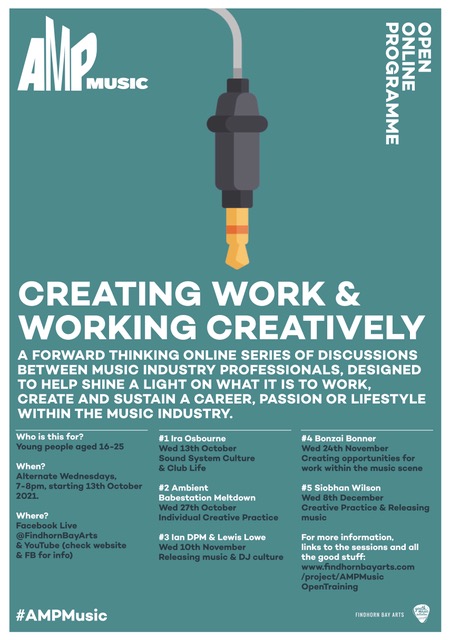 Creating Work & Working Creatively is a forward thinking online series of discussions between music industry professionals, designed to help shine a light on what it is to work, create and sustain a career, passion or lifestyle within the music industry.

We have put together a really exciting programme of guests who will be discussing their own lives within the music industry and offering up advice & tips they have learned along the way.
In our first session, Ira Osborne talks about his life building and running a sound system, and club culture in Glasgow including his own night To Let. 

Ira is followed by Ambient Babestation Meltdown, Ian DPM & Lewis Lowe, Bonzai Bonner and Siobhan Wilson.
When? –
Alternate Wednesdays, 7-8pm, from 13th October 2021.