AMP:Music, Findhorn Bay Arts' new creative programme of music making, industry workshops and artist mentorship for young people in Moray aged 13-25 years, is now LIVE.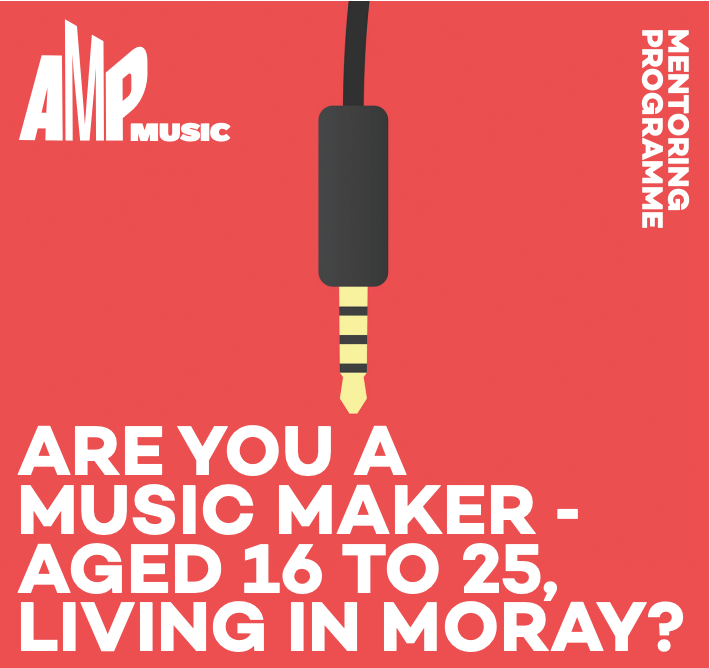 AMP is a Youth Music Initiative which is funded each year by the Scottish Government through Creative Scotland. 

Building on In the Mix (our three-year CashBack for Creativity project), and REMIX (our previous Youth Music Initiative project), AMP:Music provides a range of opportunities for young people to collaborate, create and be mentored by professional music makers.

Know someone aged 16-25 years who loves making music in their spare time? Sign them up!  Applications for our AMP:Music artist mentoring programme are now open. This is a fantastic opportunity to get one-to-one support and guidance from someone in the music industry.

Our open training programme will feature 12 online workshops with industry professionals. And details of our six week intro to music making programme for 13-17 year olds will follow soon.
 
We also have an AMP:Music trainee, Lewis Lowe, who will be working with project lead Steve Gasgarth to deliver the programme and gain experience.
 
Find out more about AMP: Music on our website – or contact Steve Gasgarth for more information.