EVENT: Conversation Cafe, Tomintoul Square, Saturday 2nd October 2021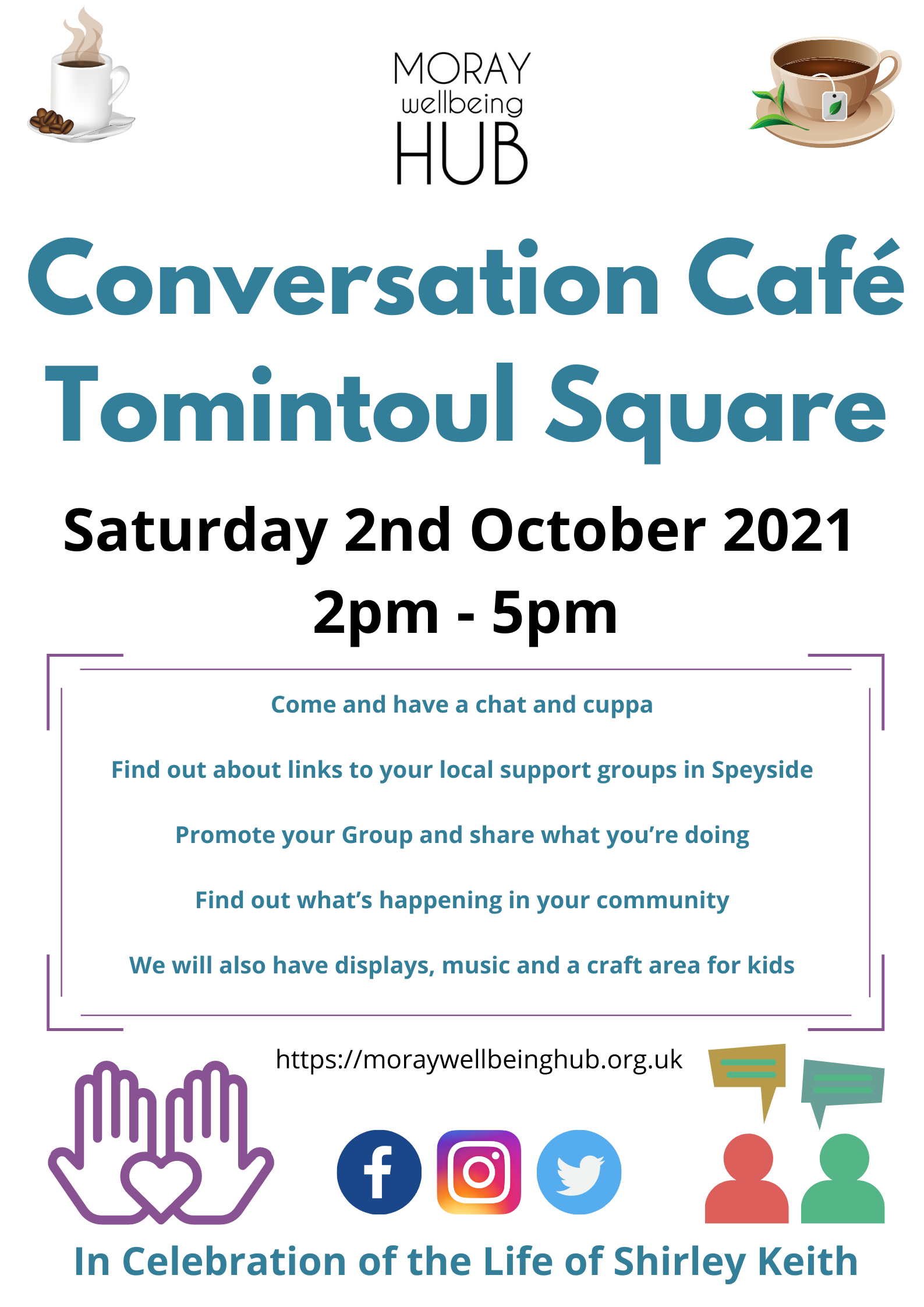 Background: Shirley Keith, Moray Wellbeing Hub (MWH) Champion and active Speyside community member, passed away Friday 17th May 2019.  The local community of Tomintoul was very important to her and she was extremely grateful for their support.  Following her passing, in memory of Shirley a collection was taken of £1,300. This funding will offer resources and training via Moray Wellbeing Hub, helping the wider community to continue to benefit from the approach to mental wellbeing Shirley valued highly.
A couple of years on and the COVID crisis has deepened the mental health and wellbeing challenges of rural residents but also highlighted the excellent community connection existing in areas such as Speyside and Glenlivet.
Since then MWH have built up sufficient local enthused Champions to take forward activity and the timing feels right to use these donated funds to build a legacy that supports local people in Shirley's memory.
Why? To raise awareness and to bring local community members together to chat about the resources available and activities in their community that support connection and engagement.  This is also an opportunity to raise awareness of some of the challenges of living in a rural community.
If you'd like more information, please get in contact, hello@moraywellbeinghub.org.uk or 01343 576219 (answerphone checked daily).