NEWS: FACT and Reboot Team Up For Refurbishment and Redistribution Project
FACT & ReBOOT Supportive Solutions
Do you have a laptop or PC you no longer use? Or an unwanted gift of a phone or tablet? Why not donate it to a worthwhile cause.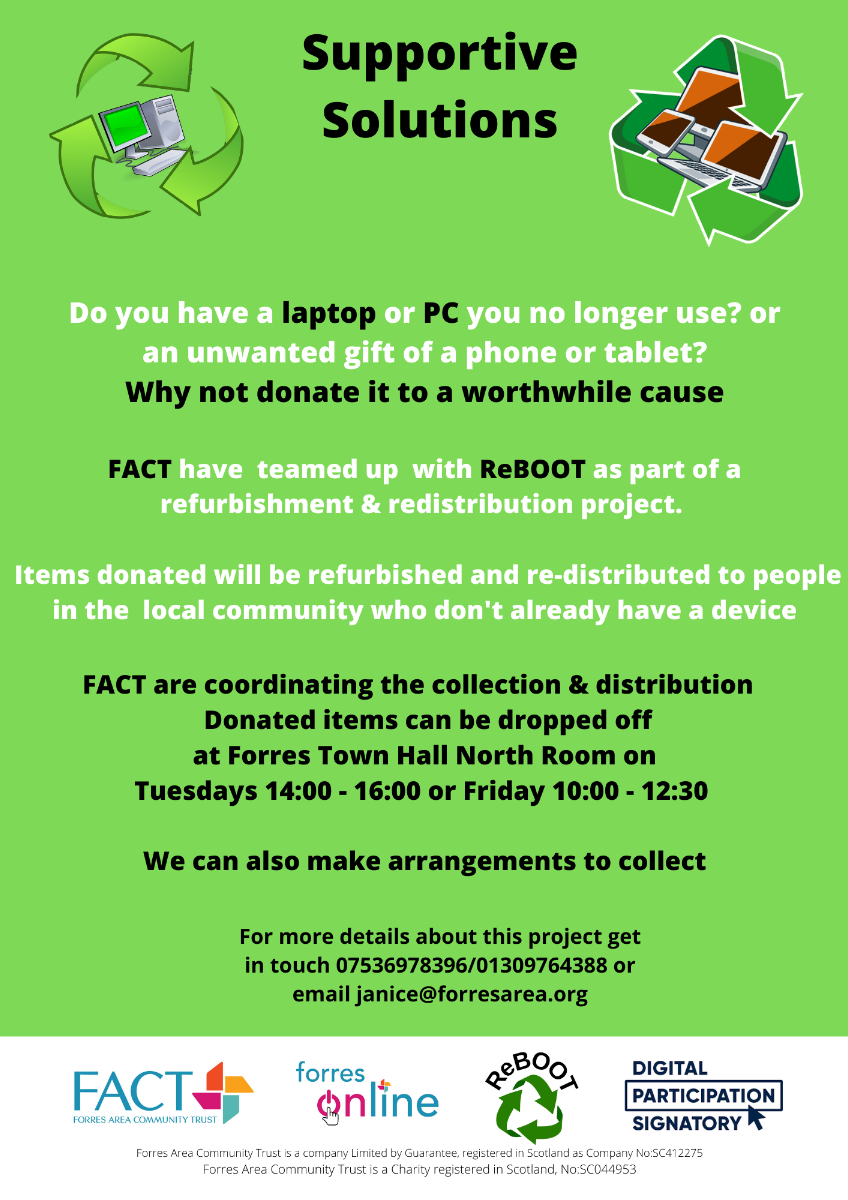 FACT have teamed up with ReBOOT as part of a refurbishment and redistribution project. Items donated will be refurbished and re-distributed to people in the local community who don't already have a device.
Donated items can be dropped off at Forres Town Hall North Room on Tuesday's between 4pm-6pm, or Friday's between 10am-12:30pm. Arrangements can also be made to collect.
For more details about this project contact Janice Cooper via email to janice@forresarea.org