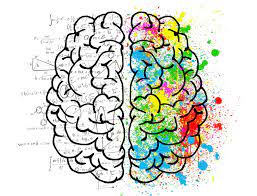 Do you (or someone you are close with) have a differently wired brain and would you like to get involved to create positive change around this topic in Moray? Join the Neurodiversity Action group!
What is neurodiversity: a concept that recognises and celebrates how all brains are wired differently and how one type of brain wiring is not more valuable than another. Neurodiversity can hold a wide scala of labels or diagnoses such as Autism, ADHD, Dyslexia, Dyspraxia, Dyscalculia, OCD, Anxiety, Tourettes Syndrom and many more.
The action group improves wellbeing in Moray by planning and doing meaningful positive actions around neurodiversity. They do this as group of mutual peers, people with living experience of neurodiversity. (This group is not an emotional support group. We welcome people to share their experiences in order to frame why action is needed. Those members that wish to start a self-supporting group can be provided resources.)
Aim of the group:
The aim for this group is to work on needs emerging in the community surrounding neurodiversity and experiences of neurodivergent people with a strength-based approach.
To undertake actions that help improve understanding of neurodiversity, whilst tackling stigma and stimulating people to find the right support with challenges when needed.
Approach of this group:
We focus on strengths and take a strength-based approach to the work we do as group.
We value and appreciate the diversity in people's experiences and what this has to offer the group.
Who can join the group?
Any Moray community member who agree to act within the group agreement and Terms of Reference and have either

living experience of neurodiversity
or an ongoing caring relationship to neurodivergent people (i.e. a parent).

All ages are welcome.
Timeframe:
We meet once a month online.
The group will meet until the end of November 2021 to deliver activity.
Dates:
Monday 26th of July. 7-8pm
Monday 23rdth of August. 7-8pm
Monday 27th of September. 7-8pm
Monday 25th of October. 7-8pm
Monday 29th of November. 7-8pm
Actions to deliver:
Creation of a Neurodiversity leaflet to highlight strengths and provide the tools for finding the right support with challenges.
Support a link to schools and young people promoting this strength based approach.
Input towards a neurodiversity themed Discover Pathways Moray
Input into creative output for this project journey
Explore emerging themes and actions
Decide the future of the group and any resources to support this.
How can I join the action group?
Get in touch with Tini: tini@moraywellbeinghub.org.uk .