Do you have a specific interest in community justice?
We would love to hear from you!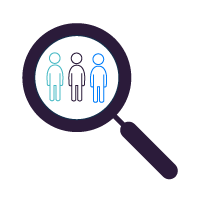 Moray Wellbeing Hub and Families Outside are currently doing peer-led research around the key factors that have an impact on offending in Moray.
We would like to capture the voices of those with lived experience alongside professional and public opinion in order to identify and understand what factors are perceived to be the key factors in Moray and how these could be addressed to prevent people offending/ re-offending.
A vital part of this research is the survey, that we hope you have or will complete to share your opinion. You can complete the survey here: https://forms.gle/gtQKwQW2du1ECLsp6 . The survey will close on June 24th.
Another important opportunity to share your experience is by taking part in an online focus group in July. Within this focus group we would like to create a safe space for people with lived experience, alongside professionals and interested community members to share experiences, to discuss outcomes of the survey and what we could do as a community to help prevent people from offending and re-offending?
Would you like to be involved? Please send us an email,  so we can arrange a suitable time and date to meet digitally. Feel free to let us know if you would like to take part in this focus group anonymously.
Alternatively you can share your experiences and views around this topic by emailing us directly.
Any information is to be used anonymously and can help to contribute towards an environment where people are less likely to offend and re-offend in Moray. Your experiences and views are important!
Can't wait to get involved and share your experiences? Please contact: tini@moraywellbeinghub.org.uk
This project: 'Listening and learning from experience, peer-led reasearch for Moray Community Justice 2021-2022' is funded by Moray Council Community Justice Partnership.