Charity, Highland Mindfulness Group launches Kindfulness: a 4-week Self-Care Course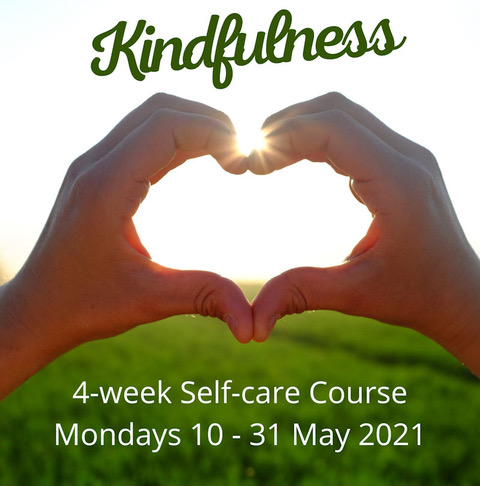 Mondays 10th – 31st May 2021 
10.30am -12.30pm or 6.30pm – 8.30pm
Kindfulness, a new mindfulness course based on compassion and kindness to self and others.
It has been specially developed by Jan Grigg and Rona Mackenzie who will facilitate the course together. There will be 2 groups.
* Practice sitting meditation and mindfulness including loving kindness practices
* Learn self-care tools
* Mindful movement, mindful walking, energy sessions
* Short sessions on poetry, art, drawing, reflective writing
* Body scanning and learning to rest and be at ease with yourself
* Nature connection, meditation and appreciation
* Gratitude practices and reflection
* Altruism, being kind to yourself and others
* Random acts of kindness
* Meet new people, enjoy conversation, share your journeys with each other
No previous experience of mindfulness is required.
Email and phone support is available during the course if needed.
Cost 
£120 per person.
Please do not let affordability be a barrier as concessions are available for those on no or low income.