CAMPAIGN: Perinatal Wellbeing Peer Buddy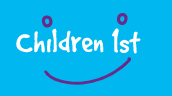 Do you have the personal qualities and time to help make a real and lasting difference to the lives of children and families in Moray?
The aim of this peri-natal service is to improve maternal and infant mental wellbeing.  To promote bonding and attachment between parents and babies to ensure the best start in life.
Children 1st offer early help to families where mums have worries about their emotional health and wellbeing in pregnancy, and after their baby is born.
A relational approach at Children 1st means peer buddies become a trusted person for the family.  This relationship will result in improved emotional wellbeing for mum and baby, as well as reduced social isolation for the family.   The availability of the service is flexible to when support is needed, including daytime, evenings and at weekends.  Peer Buddies are offered a comprehensive training programme and ongoing support.
Key tasks may include:
Supporting parents to get out and about, ie going for a walk or to a café
Accessing Children 1st activities or, activities in the community
Encouraging play and interaction between parents and babies
Providing practical support to parents in their home
What do I need to know?
Potential volunteers complete a 7-week training course of one session each week which has been externally credit rated by Edinburgh Napier University. This will be online or face to face, depending on latest Corona Virus restrictions.
Volunteers are asked to commit on a weekly basis for at least a year.
They are looking for volunteers who have experience of parenting or being a parent, but no formal qualifications are necessary and we are happy to reimburse reasonable out of pocket expenses.
Please visit the Children 1st website here for full details and how to apply.