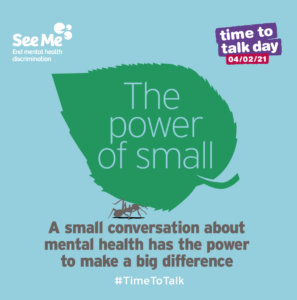 As part of this weeks 'Time To Talk Day'  on the 4th of February, Moray Wellbeing Hub in partnership with Health & Social Care Moray and national campaign for ending mental health discrimination See Me, have launched a call for HSCM staff to help shape activities to improve their wellbeing in the coming months.
Boosting staff mental health and decreasing levels of stigma and discrimination in services, is the joint aim of the work partly funded by the NHS Grampian Endowment Fund.
"We know mental health has been impacted significantly by COVID and key workers, such as HSCM staff members, have experienced this first-hand. We need folk to get involved as well as give us ideas, be part of our planning team."
The funding will cover celebratory 'Time for Me' sessions like book clubs, pamper sessions or cook-a-longs, as well as staff team training and peer-support sessions for staff.