United to Prevent Suicide have co-produced this fantastic 30 second film with people of lived experience which premiered last week across TV, video on demand and digital channels.
Focused on the difficulty of saying the word, suicide, the powerful and authentic words in the film are from real experiences and voiced by the very people who told their story: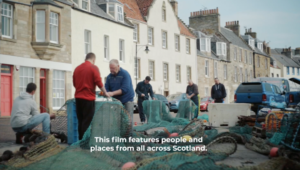 You will also see this campaign on a selection of billboards, at football matches and on social media channels.
The website unitedtopreventsuicide.org.uk has content that reflects how people are promoting this movement should you wish to get involved.
If you've got content you would like to share with them, please send it to: enquiry@unitedtopreventsuicide.org.uk