This week is Suicide Prevention Week, which runs until September 13 and coincides with World Suicide Prevention Day which was on September 10th.
We encourage everyone to take some time to talk with your colleagues, friends, family and the people you to encourage conversations around suicide.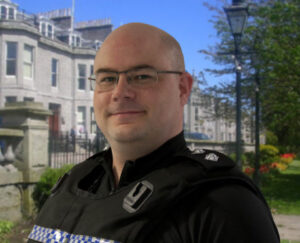 Ian McKinnon from Police Scotland who also sits on the North East Suicide Prevention Leadership Group was in a local paper recently talking about the need to reach out and seek help:
It seems a difficult subject to talk about. I can visualise now the awkward foot shuffle or aversion of eyes when bringing up the subject – and it gives me pause to wonder why.
I'd never think twice about asking someone who broke their leg how they were feeling now that they are back on the road to recovery, and I'd definitely be giving them advice or sharing my own experiences on the subject with a hope of making them feel better or preventing future trauma. But there's just something about the conversation about suicide that makes people feel uneasy.
Read the full article here.