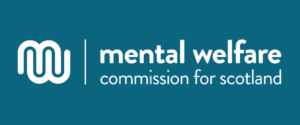 The Mental Welfare Commission for Scotland today published a new report looking at care, treatment and support for people with an eating disorder in Scotland.
The report includes a mapping exercise – the first of its kind in Scotland – showing significant variation in the organisation of services across the country.
The Commission visited 10 specialist services and heard from people with eating disorders, their families/carers, and a wide range of professionals through meetings, surveys and questionnaires.
Key findings include:
While families/carers reported positively about excellent care, particularly inpatient care, they said that there was not enough support for them as they tried to manage the situation at home.
Without exception, families/carers told us that caring for someone with an eating disorder had devastating and long-lasting effects on the whole family
Inequalities of service across the country, including the availability of psychological therapies, with some people accessing support privately.
While early intervention and access to psychological help is critical, there is often a lack of support, and delays in accessing services, particularly in the community.
Confusion and conflict over responsibility for physical health monitoring between GPs and psychiatrists.
Concerns about the focus on BMI (body mass index) alone as a criteria for referral and as an indicator of recovery, with less attention paid to co-existing mental health conditions.
Claire Lamza, interim executive director, Mental Welfare Commission, said:
"Eating disorders are a group of serious mental illnesses that are potentially life threatening conditions. Anorexia nervosa has the highest mortality rate of any mental illness and can have a devastating lifelong impact.
"The aim of our report was to gain a better understanding of the current situation in relation to care, treatment and support. We found some excellent examples of care, but we also found issues that need to be addressed, which include making sure that everyone gets access to the same high quality level of care and treatment.
"In our recommendations we ask the government to take this detailed report into account as they conduct a national review of eating disorder services across Scotland, which we know they are planning to do. We have also called for a managed network across the country.
"We have made a number of recommendations for the integrated authorities – a health board and/or a health and social care partnership – who are responsible for delivering care and treatment.
"We would like to thank everyone who took part in this national report, and we will follow through on all of our recommendations."