Here's a useful tip if you'd like to upgrade your digital skills:
'Everyday computer skills: a beginner's guide to computers, tablets, mobile phones and accessibility' is a free course designed to equip learners with the knowledge and skills needed to get started in this digital world.
The course, developed by Lead Scotland, has been designed with and for disabled learners, in partnership with The Open University in Scotland (OUiS), with funding from the Scottish Council for Voluntary Organisations (SCVO) Digital Participation Fund, matched by The OUiS. The course has been optimised for accessibility and should be compatible with assistive software.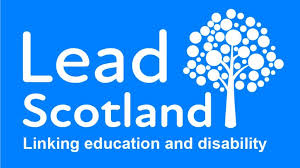 People with different abilities and skills can explore and adapt the course content. If you are a complete beginner, we suggest you start with Lesson 1. If you have basic skills already, you can skip to the next lesson and start at the level that's right for you.
Once you become more confident in your digital skills, you will have access to a boundless world of information. New technologies are constantly being developed, making everyone a learner. Even if technologies are changing fast, the important thing is to grasp the nuts and bolts. This is what this course will help you do.For more information and access to the course, go
here
.
For anyone seeking to enhance their awareness of online safety there is also a series of online webinars, more details available
here
.