Moray Arts Development would like your input on this project they're currently working on: 'Moray: Wonderful Things'. This project is in partnership with ArtNorth Magazine and Project Room2020.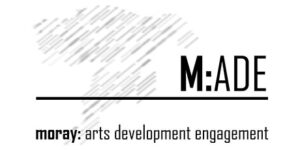 M:ADE are looking to collate photographs of objects that have come to represent the lock down experience of individuals across Moray – from the mundane and everyday, to the unexpected… We want to see the things that have gained meaning or value to people through this time…an example submission could be a pic of your new glasses, as they have helped you get through increased screen time.
All submissions will be used to create an online exhibition and accompanying catalogue, scheduled to go live in August. A collaborative momento dedicated to this unexpected and significant time in history!
Deadline: 24th July.
For more info visit here.