A new facebook group: Moray Must Act has been launched as a part of Europe Must Act. Europe Must Act is a social movement/campaign demanding new and humane migration policy in regards to the situation in the Greek Aegean islands. Caitlin, the initiator of the facebook page, shares with us why this is an important topic that needs more attention: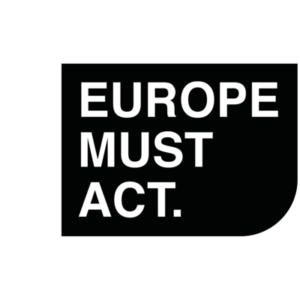 "As a student teacher, the Europe Must Act movement (a social movement that demands the immediate decongestion of the Aegean Islands & a new & humane migration policy) really reached out to me. It is heart-breaking to watch innocent children, who are victims of war, miss out on basic education, suffer in dangerous, unsanitary living conditions & forcefully make treacherous journeys across Europe only to end up in hell on the Aegean Islands. Children are the future and should be playing, learning, having fun, making positive connections & memories with a variety of people & living new and inspiring experiences.
 After discovering the Highlands & Aberdeen/Aberdeenshire had a 'Must Act' chapter, I knew the residents of Moray also had a voice that needed to be heard & we needed to take a stand against such blatant human rights violations. Setting up Moray Must Act & the Moray Must Act Petition was a great way to reach out to the residents of Moray, keeping the community informed of the dire situations on the Greek Aegean Islands & the ways in which they can help to change this EU crisis.
The situation on the Aegean Islands is not a situation any human being should have to deal with. And to think, this crisis is not headline news! It is brushed under the carpet time & time again as if it is not OUR problem. But it is. And as a person who has a voice, I have the platform to make changes. When you see something that is not right, not just, not fair, you have the moral obligation to say something. To do something. Our children and their children will ask us, 'What did you do? What did you say?' I couldn't live with myself knowing I did nothing. We as Moray must offer every person safety, a chance to succeed and enjoy a future they deserve."
For more information please have a look on the website, Facebook or sign the petition here.