The RSABI have launched their #KeepTalking campaign this week. This great post from Scottish Rural Network provides further details:
A national #KeepTalking campaign, fronted by Perthshire farmer and TV comedian Jim Smith, is set to be launched this week by RSABI, the charity which supports people in Scottish agriculture.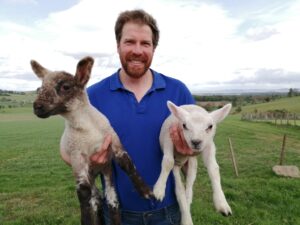 Auctioneers around the country have been recruited as ambassadors for the campaign which kicks off on Saturday, May 23rd, the date when Fife Show was due to take place.
The campaign's launch is also timed to coincide with Mental Health Awareness Week and the initiative has the support of a host of partner organisations involved in the Scottish agricultural Industry.
The timing of the #KeepTalking campaign coincides with the end of the main period of calving, lambing and other spring work, when there is traditionally a quieter period and people could be at particular risk of feeling lonely, anxious or unhappy. This year there will be the additional impact of COVID 19 restrictions.
The campaign will actively encourage farmers, crofters and others involved in agriculture to make the time to pick up the phone, or chat online, to connect with other people. It will run until June 22nd, the final day of what would have been the week of the Royal Highland Show.