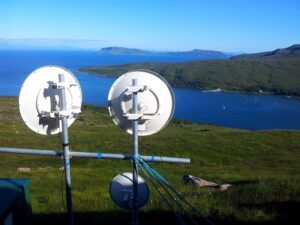 A new £5 million programme will offer an internet connection, training and support, and a laptop or tablet to vulnerable people who are not already online during the response to coronavirus (COVID-19).
The Connecting Scotland programme will connect 9,000 more people who are considered at clinically high risk themselves so they can access services and support and connect with friends and family during the pandemic.
Those who take part in the programme will be paired with a 'digital champion' to support them for six months while they get connected and find the information they need.