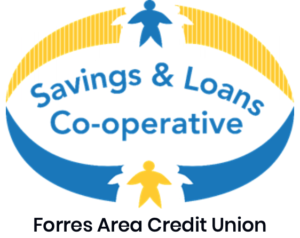 The Credit Union on Forres High Street remains open for face to face support with restricted hours and social distancing, allowing one person in at one time. Services are restricted due to availability of staff however they are still committed to providing an essential financial service and remain open, telephone messages and e-mails will be picked up as and when possible.
Their website is being revamped and we will be relaunching later in the year with a new name to better represent the areas of Moray & Nairn that are covered. Some of the services they are offering at this time include:
1. Supporting those who don't have access to banks that need to withdraw cash 11am-1pm.
2. They have now received food vouchers for families to use in TESCO. The only criteria is you need to have at least one child and you need to be referred.
3. They also have paper copies of the Emergency Fund that people can access quickly if no other funds are available. For members that don't have access to IT and have challenges with form filling they will try to help.
For more information please visit their
website
or you can contact them on 01309 676735 if you feel any residents or yourself require help.