Voice for those 'wired differently' in Moray with new  Neurodiversity campaign launch to challenge stigma 1st of May 2020.
Autism, dyslexia, ADHD are just some of the diagnosis labels a new campaign in Moray aims to explore launching 1st May 2020. Hosted by Moray Wellbeing Hub CIC the campaign aims to explore how we are all wired differently and the impact of the language we use around this on stigma.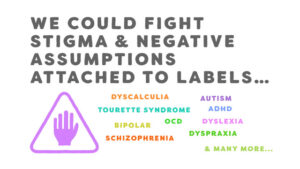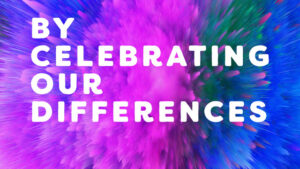 Peer-trainer Tini van Luijtelaar is helping ensure the campaign is based around personal experiences;
"Neurodiversity is a concept that emphasises that there is a wide variety in brain differences, just as there is a human variety in for example gender, age and race. This variety is about differences, rather than deficits."
Launched on the 1st of May with an online short film and with two events on the 15th of May to follow. Members of the public are asked to share the film with friends and get involved by signing up to the event via Eventbrite or Facebook.
Moray Wellbeing Hub hopes to gather a wide range of people to discuss their experiences and plan for a more positive future. The initial planning session in March had a diverse 25 people attending and what was clear was the positive impact of getting together to explore the challenges.
Quotes from participants at the first exploration event on 6th of March 2020:
"It's about me, it's about you, it's about all of us."
"I really enjoyed being a part of something that can help us grow. "
"Using a label such as autism, comes with a lot of incorrect assumptions of lack of capacity."
"Everyone's brain is different, but they are not all valued equally."
"A concept as neurodiversity has the potential to encourage a more positive approach and celebration of individual strengths.
"My personal ideal would be that there was no term at all needed, because any diversity would be equally accepted and nurtured in its positive aspects."
The campaign is supported by funding from Moray LEADER as part of the 'Wellbeing Connected Moray' project, and the Knowledge is Power programme, hosted by SCDC and Poverty Alliance.