The Aberdeen Holocaust Memorial Day Committee invite you to 'Stand Together' – which is this year's theme to mark the Holocaust Memorial Day.
The events organised for Holocaust Memorial Day 2020 are aimed at ensuring the memory of the Holocaust and other genocides are kept alive and that lessons are learned for today and for future generations.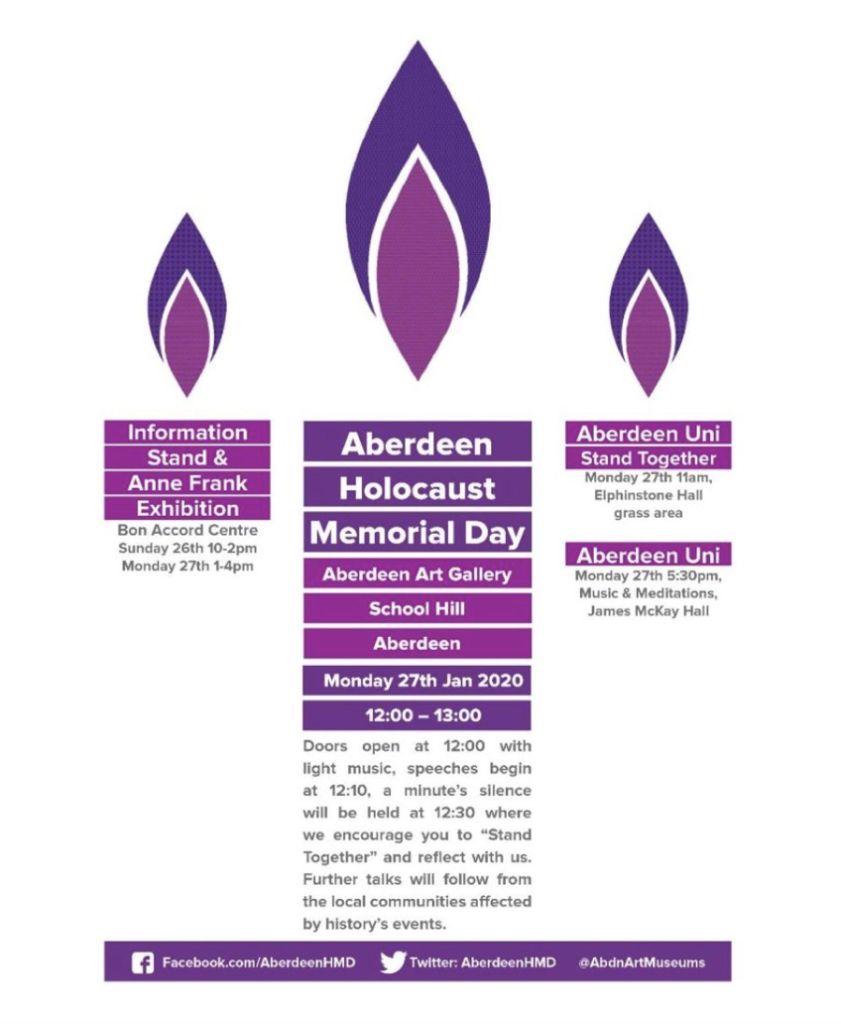 It is essential for communities in Aberdeen, and elsewhere, to join together in solidarity, standing together to reflect on those who have been lost, and making a commitment to preventing any similar tragedies in the future.  This year has additional poignancy as the events will also mark the 75th anniversary of the liberation of Auschwitz Concentration Camp and the 25th anniversary of the genocide in Bosnia.
The Aberdeen Holocaust Memorial Day Committee hope to welcome you to Stand Together…