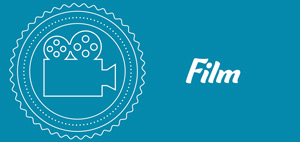 From Disney-Pixar to three new, locally made films …
All are united by the theme of the workings of the human mind. Discussions at most showings and a chance to meet some of the film makers too.
Sat 14 October 2017
14:00 – 16:00
Forres Town Hall
Forres
IV36 1PB
FREE
Film Showing 'Inside Out' (2015 -U)
at Forres Town Hall
Enjoy a family showing of this warm and funny Disney film in partnership with Forres Film Club
Refreshments availible at the venue as well as information stall about festival events.
Tickets are by donation on the door. Suggested £1 adult, 50p a child.
You can reserve your space by booking online or come along on the day.
Film info:
Like all of us, Riley is guided by her emotions – Joy, Fear, Anger, Disgust and Sadness. The emotions live in Headquarters, the control center inside Riley's mind, where they help advise her through everyday life. As Riley and her emotions struggle to adjust to a new life in San Francisco, turmoil ensues in Headquarters. Although Joy, Riley's main and most important emotion tries to keep things positive, the emotions conflict on how best to navigate a new city, house and school.
View Details
Thu 19 October 2017
19:30 – 23:50
The Drouthy Cobbler
48 a High Street
Elgin
IV30 1BU
FREE
Festival Film Night
Drouthy Cobbler, Elgin
Join us for an evening of local shorts exploring aspects of mental health.
Over 18s only, ID may be required by venue.
Free (donations welcomed)
4 short films with Q+A discussion after each.
"Survivors not Victims" (40 mins), Yvonne Findlay
A film celebrating the work of self-help group Strokeness. Explores the impact of having a stroke and the journey of recovery.Offers insight into the experiences of stroke survivors, their family and friends.
"Rowan" (15 mins), Moving Picts/Wildbird
At some time in our lives we will all have to deal with the death of a loved one, perhaps, the main cause of loneliness in Moray is the death of a spouse. The narrative of "Rowan" suggests that facing our challenges and communicating around with others about difficult issues is a way forward through grief and a useful tool for well being.
"Shedding" (15 mins) Ian Moore and Lorenz Gramann
Starring three local actors, Jill Connor, Jerry Jacobsen and Karen Grant. The film was made on a zero budget with the aspiration to achieve a full cinematic effect while exploring the theme of what it means to face and release fear. Three strangers converge on a derelict shed in the woods, all fleeing a shared threat. Can they work together to find an escape?
"Fathers Footsteps" (3 mins), Diane Smith.
A personal reflection on Alzheimers.
View Details
Thu 27 October 2017
10:00am – 12:30pm
The Inkwell
Francis Place
Elgin
IV30 1LQ
FREE 18+
Showing of 'Silver Linings Playbook' and discussion
Supported by the University of the 3rd Age
Join the Univerity of the Third Age for this showing of the award winning 'Silver Linings Playbook", followed by discussion over refreshments.
Event is free, but booking is recommended to prevent disapointment. (Donations welcomed)
Film info:
Silver Linings Playbook is a 2012 American romantic comedy-drama film written and directed by David O. Russell. It was adapted from the novel The Silver Linings Playbook, by Matthew Quick. The film stars Bradley Cooper and Jennifer Lawrence, with Robert De Niro, Jacki Weaver, Chris Tucker, Anupam Kher, and Julia Stiles in supporting roles.
Cooper plays Patrick "Pat" Solitano, Jr., a man with bipolar disorder who is released from a psychiatric hospital and moves back in with his parents, played by Robert De Niro and Jacki Weaver. Determined to win back his estranged wife, Pat meets recently widowed Tiffany Maxwell, portrayed by Jennifer Lawrence, who offers to help him get his wife back if he enters a dance competition with her. The two become closer as they train and Pat, his father, and Tiffany examine their relationships with each other as they cope with their problems.
View Details