*****Update*****Due to the current situation this event has been postponed until further notice.
SRN and Change Your World are interested in exploring how people can work together to develop wellbeing and peer recovery.
About this Event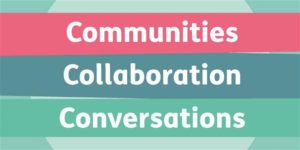 We want a future where everyone has opportunities to support their wellbeing and lead a fulfilling life.
– Are you someone with lived experiences of recovery and/or someone working in the field of health and wellbeing?
– Are you interested in creating connected communities through a Wellbeing Collective in the Highlands?
Join them at this collaborative event to explore ideas around what a Wellbeing Collective might look like and how we could make it happen.
This event is free and lunch will be provided. A programme for the day will be sent out a week in advance of the event. To secure your space book here.
The Moray Wellbeing Hub encourages those attending to car share where possible.