Moray Reach Out have started Thursday afternoon drop-ins from 1.30 p.m. to 4 p.m, 23 East Church Street, Buckie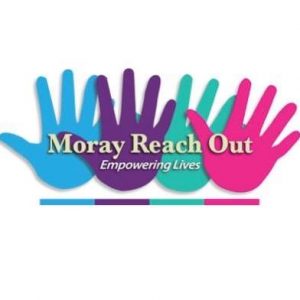 Tea/Coffee available at the Drop-In Table in the Thrift Shop upstairs (lift available) for a £1 donation.
They will sometimes have guests from the Community at the table.
This Thursday 28th November, Jean and Bruce from the Moray Wellbeing Hub will be guests of the week. They will be spreading the word on the great work we do aiming to help people better manage their wellbeing and that of others.
To hear more about that either for yourself or a friend/family member, why not pop along for a cuppa – it's all very informal!
The following week on 5th Dec – it will be Cheryl – with info on Reach Out & ReBOOT (ROAR) project.