Discover Moray's Great Places Heritage and Culture Symposium  Making connections between artists and the heritage sector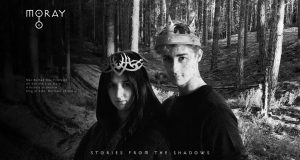 Friday 15th of November 2019
10am – 4pm
FREE (includes a light lunch)
Alexander Graham Bell Centre, Moray College UHI, Elgin, Moray
Booking is essential!
Discover Moray's Great Places project aims to explore how Moray's rich heritage can be further enhanced through working closely with the arts, cultural and heritage sector to maximise the engagement of the community, in particular younger people, and attract new audiences, participants and visitors. It aims to increase community cohesion and ownership of heritage assets and identify appropriate steps to address inequality by engaging new audiences and highlighting opportunities to further enhance heritage through a range of different media.
This symposium will inspire conversation and create connections between artists, people passionate about heritage and those working in the heritage sector in Moray. We will find out about the Discover Moray's Great Places project, hear from artists who have delivered outstanding heritage and arts projects, and explore opportunities for creativity to enhance Moray's rich cultural heritage. Attendance is open to all individuals and groups who are interested in finding out how creativity can be used to enhance our local heritage stories. 
Guest Speakers include:
Mary Bourne RSA MRBS, Visual Artist
Bob Pegg, Storyteller, Musician and Author
Mark Zygadlo, Fine Art, Woodcarving, Cabinet Making, Boat Building / Restoration
Robert Singer, Chef / Baker and Environmental Artist / Artist in Resident with Deveron Projects
Simon Sharkey, Theatre Director & Writer
Tom McKean, Folklorist / Director of the Elphinstone Institute Aberdeen

Curated & Produced by Findhorn Bay Arts on behalf of the Discover Moray's Great Places Project.
To find out more about event, the presenting artists and to book your FREE place please follow this link: https://findhornbayarts.com/project/discover-morays-great-places/