We are delighted to announce more roles are available as part of our 'Wellbeing Connected Moray' project.
Closing date for applications, 6pm Wednesday 16th October

Interviews will be held on the 18th of October in the Morning in Elgin (potential for flexibility on request).
Application form download here: MWH-job-application-form
The interview process will be supportive, inclusive and strengths-based and the panel will consist of Champions from Moray Wellbeing Hub – we are aware that it is likely those applying may have high anxiety and/or never have attended an interview.
---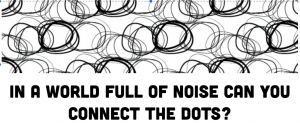 VACANCIES – Wellbeing Connected Moray 2019-2020
Administration Support (Full-time OR part-time)
& Peer-Trainer/Mentors (flexible freelance hours) Sought
Closing date 6pm Wednesday 16th October 2019
Moray Wellbeing Hub CIC is a social movement and enterprise that aims to harness the power of life experiences to create change for Moray communities.
Join a dynamic and innovative team harnessing the power of life challenges!
Join our existing Wellbeing Connected Moray project team in your Moray locality and use your expertise as part of an empowered and dynamic team of individuals. Use your skills combined with the power of your life experiences to create change for those with experience of disadvantage and vulnerability in Moray, including families, children and young people.
These roles are designed to be flexible to best meet our project needs and work around your existing health or work commitments. Applicants selected who meet the essential qualifications and skills will work as part of a team to organise and plan their hours.
We are now seeking applications from people for the following home-based roles
(click for job descriptions);
Administration Supports
(employed, full-time or job share option £10.50ph – 1 OR 2 staff covering 152h a month)
Peer Trainer / Peer Mentors
(self-employed £15ph – 2 posts to join a team covering 80h a month)
Interested individuals are invited to contact us to discuss their interest in the first instance before application. Email heidi@moraywellbeinghub.org.uk or call Heidi on 07989331651
Moray Wellbeing Hub CIC is a peer and values-led employer and contractor; we actively encourage applications from those facing barriers to employment.
This project is being part-financed by the Scottish Government and the European Community Moray LEADER 2014-2020 Programme

Some extra information…
Exploring employability as a tool to wellbeing: As a key part of our exploration of what works for supporting wellbeing in Moray, including employability opportunities in the gig economy and encouraging civic participation, is linked to people looking at the role of work differently and celebrating their own self-management and resilience as transferable and employable skills. These would include:
community members ready to step into roles that include some paid hours who have been out of work for many years due to health reasons and caring roles
community members that are currently underemployed and work with other third sector or statutory partners that we could 'share' the skills of.
Commitment to reinvest in our social movement: We will resource existing skilled people working within our network of Champions and partner organisations with training and freelance hours where skills meet required standards and funds are available. Anyone from the community of Moray who shares our values is welcome to become a Champion and join the social movement at any time. This process is not designed to create exclusivity, but to recognise the talent pool already invested in our work and to encourage diversity in individuals joining us.