The Scottish Recovery Network, SRN, and SeeMe are both involved in this year's Recovery Walk 2018 in Glasgow and ahead of the walk some local events are happening in Inverness and Aberdeen on 12th and 24th July respectively (see details below).
These events are for anyone with an interest or experience of addiction and / or mental health. What unites the addiction and mental health recovery movements is much greater than any details that may divide us. We are on the same journey, our collective distress has many of the same roots and it is time we create a common cause.
The Connect 4 Recovery warm up events and the Recovery Walk itself are a perfect vehicle for us to come together. This is the first year that the national recovery walk is explicitly bringing together people around both addictions and mental health and locally we want to celebrate this now and ongoing too with more opportunities.
If you would like to register for the Inverness warm-up walk please click on this button:
Connect 4 Recovery – Walk Registration – Inverness
If you would like to register for the Aberdeen warm-up walk please click on this button:
Connect 4 Recovery – Walk Registration – Aberdeen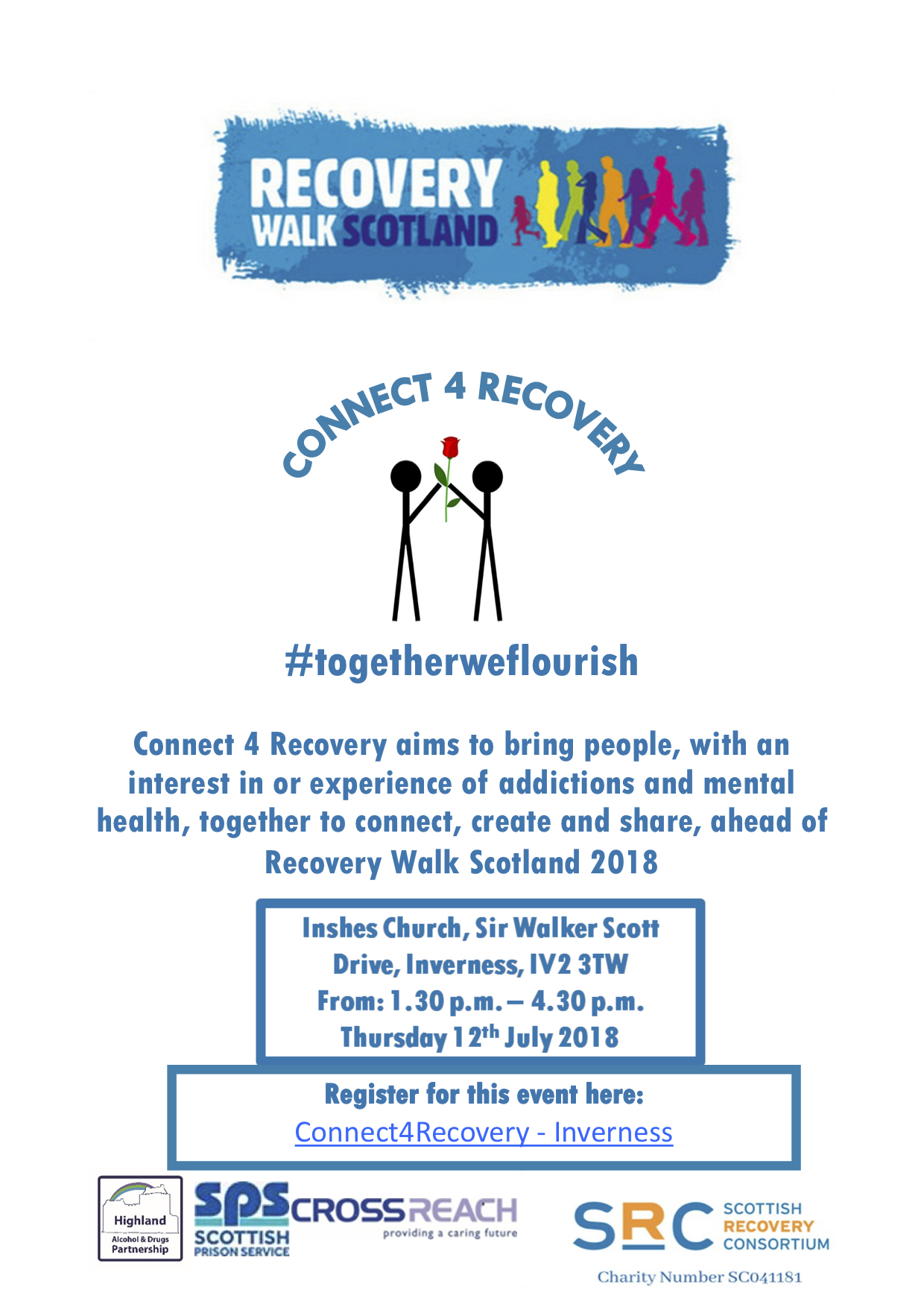 Connect 4 Recovery Inverness Poster
Connect 4 Recovery poster Aberdeen